"You are like a homemade arrow: thoughtfully crafted, chosen from the best material, feathers light and sleek, only shot once, straight through the center of the heart." – Sexual Coaching Client, 2013
Elite Healing Packages- Sessions and Coaching
Heal your Body- 90 days to improved health
Learn how to listen to your body and how to get it back to health
Tired of digestive problems, back pain, or other health issues? The body's natural state is health, so when we are in discomfort or pain, there is something blocking the body's ability to heal. Discover what your body is saying through 90 days rich with energetic and emotional support, powerful phone/Skype sessions with an internationally acclaimed healer, and a tailored plan to restore any part of your body back to health.
Get insights into the origins of your health issue
Get back on the road to health
Includes 3 Individual Skype BodyTalk sessions
24/7 Email support
Custom made recordings to aid your body in healing
Enjoy your body and health again!
"Hi Lauren! I wanted to report back that the next morning my knee stopped hurting! Quite a bit! So that was really great. I also just felt pretty bright the next day, lighter and calmer and happier. Thank you so much!"

"Hey! Just wanted to let you know that my migraines have decreased in frequency and severity since your session! So- thank you!"

"Lauren, I just wanted to give you a doctors report. Oh my god, this is amazing. You know my lyme doctor, I went to see her today, and told her my symptoms are all better, and she tested me and said, oh you are better. And I'm laughing because I stopped taking the drugs!!! She said the lyme is gone. What a miracle! I just wanted to tell you that this has all been from your help."
Sign up now to Heal your Body with Lauren for just $350 a month:
(you're worth it! )
Step into your Power- 6 months of personal guidance to change your mental state
Overcome Mental Obstacles in your career, family life, or relationship with self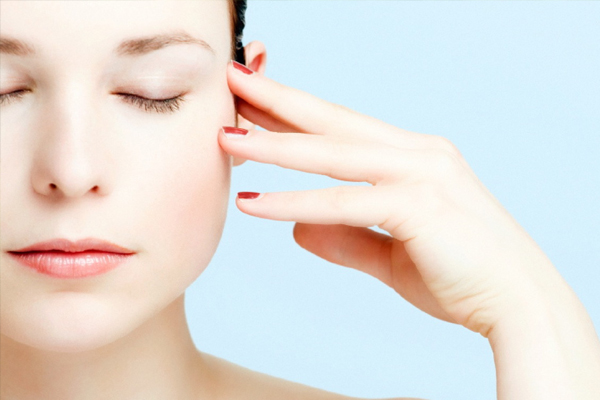 Is anxiety, low self-esteem, or fear interfering with your life? Mental obstacles can arrive in any area of our life whether it is in your career, around having a baby, in your sexuality, or in your dynamics with family members. These mental obstacles will keep you from having the life you want, create physical pain and disease, and make you very unhappy! Overcome your mental obstacles with 6 months of energetic and emotional support, powerful phone/Skype sessions with an internationally acclaimed healer, and a custom-made plan to get to the root of the issue, and have the career, family, or life of your dreams.
Step into the life you want
Uncover your true power and abilities
6 Individual Skype BodyTalk sessions
24/7 Email support
Custom made recordings to aid your life goals
Be free to live your biggest life
"Hi Lauren! Thanks for the phone call to see how I am doing. I think I'm fine. No crying, anxiety attacks, or anything of the sort. Thanks for your help. You are right, this journey has been the most exciting and challenging but rewarding experience. I feel like… finally, I feel the love!"

"Hey Lauren, I had such a great night. I was really relaxed; woke up really relaxed. I don't think I had any cramping today at all and I was able to just have a really good day and I had energy and I was able to walk the dogs and I had a good appetite and I just felt so much more hopeful today. I'm nervous, but I'm enjoying it, and its been the best day I've had in such a long time. Thank you so much, I really appreciate the session."
Sign up now to Step into your Power with Lauren for just $300 a month:
(you're worth it! )
Health Support 24/7- get help when you need it
Would you like to have a healer you can call when you need support?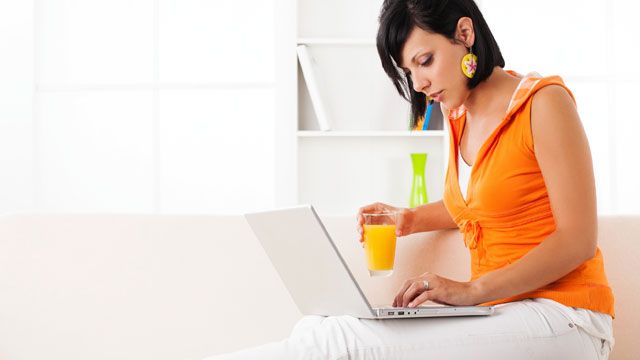 There is a reason that emergency rooms and 24 hour urgent care make up a large part of the healthcare we seek out each and every year. Life is unpredictable, and as emotional upsets, sickness and even accidents take place in our lives, we need someone to turn to for support. Many people have experienced that the mainstream medical system is not enough to meet their emotional and energetic needs. But you can have a healer on call for energetic support, pain relief, and to speed up your recovery time when you need it. Sessions can be used by anyone in your immediate family.
Have access to a healer whenever something comes up
Feel supported in your life and health needs
Includes 12 Individual Skype BodyTalk sessions over one year
24/7 Email support
4 half hour Skype coaching calls
Enjoy support and healing for whatever comes up in your life
"That was just a fabulous session! While I was focused on a problem with my tooth, your perception led straight to a major underlying issue in my life–a very surprising turn of events. You really gave me a chance to explore the issue. It was very wonderful to be able to talk to someone about it. I also like having things that I can do after the session both about the tooth and about the underlying issue towards happier outcomes. Thank you very much, Lauren."

"The dog is doing much better. I think that he responded to the therapy very well. I am losing my worry about him! Whatever you did in both of us I think is working! I am losing my worry about him, and I'm trusting more in the process of life."

"Hey Lauren, I hope you're having a wonderful Labour Day! I just wanted to let you know how wonderful I've been feeling since our session on Friday. The biggest improvement I've seen is in my sleeping, I feel so rested, it's beautiful! In general, I just feel more relaxed and in my body – what a great feeling. I will definitely be in touch for another session before long."

"Thank you so much! I'm sure you could tell that I was in dire need of a re-balance with you! Thanks again for squeezing me in. I feel like a whole new person! Thanks also for some great tools to take with me next week."
Pay in full and get a bonus session with any package!
Sign up now for Health Support 24/7 with Lauren for just $275 a month:
(you're worth it! )
"Lauren, I feel like I've let go of a million pounds of weight since my session with you, and I'm really aware of the patterns changing in my life. It's like everyday I'm aware that everything is changing. I feel like I'll be processing all of this for awhile. And my psoriasis of four years is making daily improvement- finally!!! Your session was very profound. Thank you so much."

"That was really amazing, the different state of consciousness I went into. It really disrupted my normal thought patterns, but I'm sure I needed a break from those! I've had things like that happen to me before..never anything that felt just like that, but similar in that they were very disruptive and powerful and lasted for awhile! But it just shows that I went deep and I'm sure there was a lot of benefit. Thanks for your reassurance. Thank you for your work. It was such a powerful session, with my body buzzing the whole time. Incredible."

"I reunited with my family since my BodyTalk session with you. Thank you so much."
Short on money, but wanting a session?
Share this website with friends and get a free coaching session!
Refer a friend who purchases a package
and get a FREE one-hour Session & Coaching!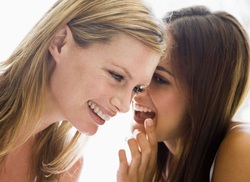 Sign up for a FREE 15 minute Consultation over Skype
to see if our programs are right for you!
The information presented here is not intended to diagnose
health problems or to take the place of professional medical care.