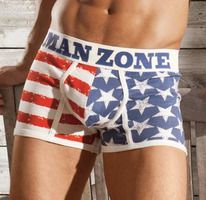 Blood circulation is of paramount importance for health. Especially for the genitals! It is blood that brings life-giving oxygen to the pelvis (and recharges the genitals while we sleep!), and it is blood that floods the genitals in the escalation of sexual arousal that leads to orgasm. A healthy reproductive system and an enjoyable sex life are dependent on good blood circulation. So how well is your blood circulating? Are your pelvic organs healthy? Do you climax and orgasm the way you'd like to?
What affects blood circulation anyway?
1) The nervous system
In research from the Boston University School of Medicine, we know that the state of being erect (which occurs in both men and women) is a carefully orchestrated series of events controlled by the Central Nervous System (CNS). Any disturbance in the network of nerve pathways that connects the genitals and the CNS can lead to problems with erections.
But the integrity and function of the nerves is not the only factor that affects erections. Being in a constant state of stress known as fight or flight can also affect erections. During REM sleep (dreaming), sympathetic (fight or flight) neurons are turned off in the brain stem. This event is referred to as a "battery-recharging" mechanism for the genitals because it increases blood flow and oxygenation. Studies show that approximately four or five times a night, or during each period of REM, women experience labial, vaginal, and clitoral engorgement and men experience penile engorgement. So the health of the nerves themselves as well as our ability to move out of fight or flight and into a relaxed state during sleep are crucial for our ability to circulate blood to our genitals to ensure their health and function when we're ready to use them!
2) The fascia
Fascia is a dense, crystalline connective tissue that makes up the internal and external environment of every cell in the body. Fascia surrounds and penetrates muscles, blood vessels and nerves, as well as all our internal organs. So healthy nervous system function, and therefore sexual function, is in many ways dependent on the health of the fascia (read more on fascia here).
An increase in fascial restriction due to stress, injury, toxins, surgery or poor posture can restrict both the flow of nerves and the blood circulatory system. But what's important to understand is that because fascia is a single connected structure, fascia restriction in one part of the body can affect the function of a seemingly unrelated part. This means that you have to address fascia restriction in your whole body if you want to improve circulation to your pelvis and genitals. . .
So what is the solution to circulate more blood to your genitals ? How can we achieve greater pelvic health and a more enjoyable sexual experience? Well we need to address the fascia!
One of the best systems I've found for improving the health of the fascia is the Cranial Fascial Therapy (CFT) system developed by Dr. Barry Gillespie. You can learn more on his website, or you can join us for the training in Los Angeles September 18-20, 2015 and get hours and hours of CFT on your own body while you learn how to go home and share it with loved ones! The CFT work is a powerful way of improving your overall wellness and getting blood flowing to your genitals like never before!
Check out the flyer below and email me if you'd like to join us. The seminar will be held at the beautiful Marriott hotel in Manhattan Beach near LAX.
Your genital health shouldn't have to wait!
to your robust genital circulation,
Lauren Brim
Sexual and Spiritual Coach
PS- Don't forget to email me at laurenbrim@gmail.com if you're interested in attending the CFT course in Los Angeles. I'd love to meet you in person! 🙂