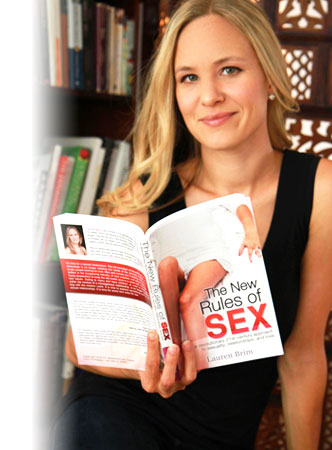 It's been a long journey writing this book. And I don't mean the last year of researching, editing, and fretting over if I was doing the right thing, what people were going to think of me, was it going to help anyone, or was it going to be the greatest embarrassment of my life.
I mean the 29 years leading up to writing the book! I was raised very religious, but born very sexual, and the two sort of smashed up against each other for a great many years causing me enormous pain. Alternative medicine and New Age theory taught me some things, and my midwifery training helped, but there were still so many questions I had about sexuality and how it was suppose to fit into relationships. And what did it have to do with love?
On the year of my 30th birthday I was forced to look at my sexuality and relationships in a completely new way. After paying a coach $10,000 for a six month program to fix my relationship problems, I realized that I wasn't looking for what I thought I was looking for — and neither were most people. We are looking for something we've been taught to look for, and trying to fit ourselves into a model that's based on ownership of women's bodies, sexuality, and creative power that is thousands of years old. It is what the Bible would call putting new wine into old wineskins. No wonder it doesn't work!
This is a book about sex. It will educate you about sexuality in a whole new way, and give you a completely new paradigm for relationships and love. This book will change the way you look at sex, resolve some of your fears with it, and open you up to more pleasure and sexual opportunities. I call it a roadmap for sex in the 21st century. Read it and see for yourself.
You can get the book now on Amazon.
Sex is important. Sex is sacred. Sex needs to be talked about. Sex is nothing to be ashamed of. And changing our view of sex can change the world!
I hope you'll join me!
to your vibrant sexual health,
Lauren Brim
Sexual and spiritual coaching